Many consumers navigate to sites like kbb or edmonds to get dealer cost but it really is not true cost, consider why is this information available to the public and how can a dealer sell for below or a few hundred dollars above invoice and still stay in business ? read on to get an understanding
WHAT YOU SEE ON THE WINDOW STICKER


Manufacturer's Suggested Retail Price

(MSRP). The MSRP is the vehicle's published retail (base) price, without options, destination charge, or other fees. Because it's "suggested," dealers are free to sell the car at either a higher or lower amount.
.
Optional equipment These are the features and/or packages you pay extra for. Sometimes there are no-charge options; these are usually limited to paint, interior, and transmission choices. Keep in mind that the price of options can be negotiated.

Destination charge This fee covers the cost of delivering the vehicle from the factory to the dealership. This non-negotiable fee is usually the same cost for all models within a brand, and doesn't depend on the actual shipping distance.

Market adjustments Sometimes you will see a line on the window sticker or a separate sticker that adds an additional charge to the vehicle's price. This is a fee the dealer tacks on, usually to cars that are in high demand, in an effort to make additional profit. You can try to negotiate this figure, but if the vehicle is selling well the dealer won't have much incentive to work with you.

Total price or "sticker price " This is the total retail price for the vehicle, including the MSRP, options, destination charge, and any market adjustments. Typically a salesperson will try to sell the vehicle for as close to this price as possible, or perhaps offer you a token discount or manufacturer discounts. To get the best price, however, it's better to negotiate up from the dealer's true cost, described below, rather than negotiate down from the sticker price.

WHAT YOU DON'T SEE ON THE WINDOW STICKER


Dealer invoice price. This is the price printed on the dealer's invoice from the manufacturer. However, this isn't necessarily what the dealer actually paid for the vehicle. There are often behind-the-scenes bonuses, such as dealer incentives or a holdback, that give the dealer more profit margin. Looking beyond the dealer invoice price can sometimes save you hundreds of dollars.

Rebate. A rebate is a direct-to-buyer incentive from the manufacturer. Since it comes from the automaker, disregard it when negotiating with the dealership. You will get the same rebate no matter what price you pay for the vehicle.

Dealer incentives. This is money that the manufacturer pays the dealer for selling certain, usually slow-selling, models. This money can be passed on to the buyer in the form of a price reduction, or kept as added dealer profit. This is how a dealer can afford to sell a vehicle for "dealer cost" or below. These programs come and go quickly and aren't announced to the public.

Holdback. Most manufacturers offer dealers a percentage of the MSRP, or a percentage of the invoice price, as a refund upon sale of the vehicle. The typical hold back is 2 to 3 percent, meaning a dealer can still make a profit on a vehicle sold for "invoice," even without dealer incentives.
It's interesting reading but it leaves you no further ahead getting the best price. There is only one way to get the best prices and that's through dealers and websites competing for your business.
2016
Many of the major auto manufacturers are offering huge rebates and low APR financing on some their popular models. Dealers are selling vehicles below invoice through Internet quotes
Getting a quote through the Internet dealers know it's highly competitive, you will get their best price up front.

Best highly rated on the Internet having the best new car quotes
Get A Free Dealer Quote At Edmunds.com
New Car Invoice Pricing at Automotive.com
There is no catch " its FREE for U.S. zip codes " dealers compete for your business online and I assure you prices quoted will be the best on the Internet.
When you enter a dealership you will be one step ahead of salesperson whom will try to maximize for profit without knowing in your back pocket is the buttom line ...
It's a no brainer for U.S. shoppers being totally free with no strings attached, this type service is also available for Canadian shoppers through a site called CarCost but it's not free.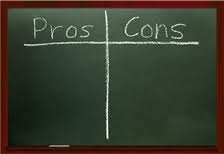 Free Insurance quotes on the Internet
Yes its free, but can be at risk in potentially sharing confidential or personal information with illegitimate sources, many are third party providers that submits your request to many Insurance Companies plus their agents and partners for profit.
Every Insurance advertiser on the Internet use the same type slogans " you could be saving as much as " if they all save us money - then are we really saving anything ?
Don't misunderstand , I firmly agree this being an excellent free service that everyone should pursue to compare current policy cost or get an estimate on a vehicle that may be considered for purchase,,, But whom you obtain it from without getting spammed is the key,
Allstate Auto Insurance
and 21st Century Insurance Company
are 100% safe, direct contacts providers, get free quotes from both and compare.
I need your help to get this site circulated to expose dealers and help future buyers
Share this informative site with your email friends and social networking to bookmark for when their time comes to shop for another vehicle. copy/paste this link www.usedcartips.org and forward " Thank You "