DID YOU KNOW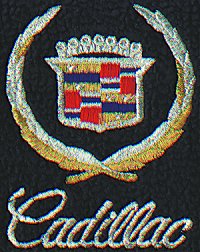 In 1701 a french army officer established a settlement between lakes ST.Claire and Erie... later to be called Detroit...in 1904 an automobile company was founded ...Cadillac Motor Car co...in honor of its founder... Antoine Cadillac
A young lad from Scotland settled in Detroit...his plumbing inventions are still used today... his obsession with engine's was another talent and in 1903 the Buick Motor Co was organized...William Durant ( founder of General Motors ) bought the Company in 1908 for $100,000...To date the Buick name has been stamped on over twenty-five million cars... David Dunbar Buick made bad investments with his $100,000 and passed away so poor even his phone was out of order...as for the founder of General Motors William Durant he lost everything during the depression and his last venture was opening a bowling alley in Flint 1940...
A swiss race car driver and engineer landed on the shores of north america in 1900...Hired by W.Durant founder of GM...Durant disliked the man but loved his name...Chevrolet Motor Co was founded...Louis chevrolet could not get his ways and sold his stock in 1913... having several failing business ventures General Motors felt an obligation towards the man that provide the name Chevrolet as the number one seller...and Louis Chevrolet found himself back on the payroll in 1934

BUYING a certified vehicle is all about safety...the engine and transmission can be real poor and still pass inspection


BLUE - BLACK or WHITE smoke
what it means when a car's exhaust is blowing one of these
BLUE...oil burning...broken rings...bad pistons
BLACK...unburned fuel...poor fuel mixture burning to rich...bad injector or fuel regulator
WHITE...bad head gasket...burning coolant or antifreeze

HOW TO READ A TIRE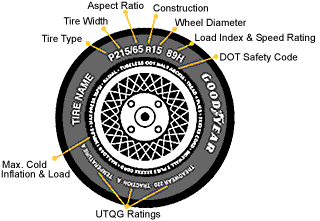 Mr. Allen Swift ( Springfield , MA.) received this 1928 Rolls-Royce Picadilly P1 Roadster from his father, brand new -in 1928.
He drove it up until his death at the age of 102 !!!
He was the oldest living owner of a car from new.
He donated it to a Springfield museum after his death. It has 170,000 miles on it, still runs like a Swiss watch, dead silent at any speed and is in perfect cosmetic condition.
Here is an interesting 3 minute video - a lady whom turned 101 in 2011 and can still change the plugs and oil on her pride and joy