Paying Cash Whats your best Price
When a consumer enters a dealership, an experienced professional salesperson with a high closing ratio will have the buyer qualified inside of a few minutes and will know the direction to pursue to close the deal. One of the key questions will be, "Are you financing?" The smart consumer will answer " HAVE NOT DECIDED "

Answer the question in any of the following ways and the dealership is on it's way to a huge profit:
1 ) " I AM PAYING CASH "- A dealer profits from the lender when you finance but when you are paying cash, there is no gain. I cant recall a week going by selling cars that a buyer would not make the statement, "Paying cash. What's your best price?" That question always put a smile on my face as I realized that I was dealing with someone who didn't have a clue about how to buy a car. During the negotiation process, if the deal is tight showing little or no profit, the dealership will be more likely to accept if you are financing and they will be realizing a profit from the lender.

2 ) " YES, I WILL BE FINANCING !"- When shopping at a dealership and inquiring about available financing, you're considered a 'payment buyer' and you could end up with the short end of the stick. A dealer can, with some lenders, stretch the term to make monthly payments suit your budget.
3 ) WHAT'S YOUR INTEREST RATE ?"- You are telling the salesperson that the interest rate will come into play in your decision making. Some lenders will allow for a dealer to buy down the rate and if a point or two below average triggers your emotions, you are hooked. " example " the dealer pays $800. towards the Interest to the lender up front and the rate now drops 2 points.
The $800. will be hidden in the negotiation stage, in other words had the Interest rate not been a factor to close the deal then there would be $800. more on the table that could be negotiated.
" SUMMARY "
Cash, If you are a cash buyer you are not being rude by saying " have not decided " , what you have accomplished is the dealership during negotiations may still realize a profit from financing and will allow a maximum discount into the negotiation process.
Financing, If you tell the salesperson your budget is around $300. a month the whole process will shift into which vehicle will allow the longest term, price of vehicle now becomes secondary and the dealer will maximize.
Interest Rate, you dont ask the dealer what their Interest rate is before having finalized a price, you have a rate in mind and it now comes time for dealer to match your expectations or you shop for your own financing.
How To Surf the Internet to Get Valid Information
Too much info can lead to total confusion. For example, you enter a car related query into a search engine and up pops hundred of links with so much info at hand that the average surfer is impatient and stays with a link only a short time getting bits of information with many different answers. The end result is confusion.

There is a stunning high number of websites providing answers posted by copy cat experts with little or no experience in the field.
I have encountered several students - stay at home mom's - and was very surprised to find one of the most hit websites about car buying tips is provided by someone with very few years experience selling and never made the grade to management level.

Some websites providing information you don't even know whom the Author is, some may provide a name " google the name " if you can't find the person's profile be cautious making decisions based on the article.
There are hundred of websites and articles with info and only one I personally respect " edmonds..com " whom have got excellent experienced writers.
Eliminate sites that entice you with answers you can only obtain from products such as books - CD'S or having to become a member or sign up.
Be Aware reading 3rd party info such as articles by freelance writers, in most cases the information has been obtained by study
Q & A forums most answers are provided by people whom are not in the auto industry,while most answers are excellent " be cautious " before you make a hasty decision on an answer provided to a question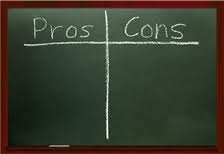 Shopping for a Brand New Car ?
Prior to the late 90's buyers entered dealer car showrooms having seen their choice of vehicle through TV - newspaper ads or from word of mouth. The only way to compare a fair deal was to shop other dealers. Today the wise shopper will have a free Internet quote.
Let the salesman ramble with the best deal,,, 90% says,,, you will end up pulling the best deal from your back pocket and he will play ball... as the old saying goes a skinny deal is better than no deal.
The best new car quotes on the Internet are Automotive.com
Edmunds.com Obtain free quotes from both as quotes may differ slightly.
There is no catch. Dealers compete for your business online and I assure you that the prices quoted will be the lowest.
Note only Zip Codes of United States qualify for this totally free excellent service " Rest of the world " sorry " you're on your own.